New Volvo S60 for Sale in St. Louis
If you're thinking about starting to look for your next vehicle and want something that feels like it goes above and beyond everything you know about small sedans, the 2019 Volvo S60 is exactly what you're looking for. As a luxury vehicle, the Volvo S60 strikes the perfect balance between practicality and that edge of indulgence that every premium car confidently exudes.
The 2019 Volvo S60 never fails to turn heads around St. Louis for its elegant simplicity and uncompromising driver-centric design.
Performance
At its base level, the Volvo S60 is already more powerful than many other sedans its size. Its turbocharged 2.0-liter T5 engine outputs 250 horsepower and 258 pound-feet of torque, but if that's not enough for you, there is a pair of upgrade options.
The first option is a supercharged and turbocharged version of the same 2.0-liter engine, now referred to as the T6, and the added engineering prowess improves the Volvo S60's power output to 316 horsepower and 295 pound-feet of torque. The second option is a mild hybrid version of the T6, which adds electric motors for a total power output of 400 horsepower and 472 pound-feet of torque.
In terms of fuel economy, the Volvo S60 is no slouch. The T5 engine gives St. Louis drivers 24 mpg in the city and 36 mpg on the highway, while the T6 gets 21 mpg city and 32 mpg highway. The T8 engine has 21 miles of all-electric range before it switches over into hybrid mode.
Features
The 2019 Volvo S60 is a polished sedan that doesn't oversaturate itself with unnecessary clutter and noise. Like every other Volvo vehicle, the S60's exterior and interior design is heavily inspired by Scandinavian simplicity. The cabin has a clean look that exudes a relaxing ambiance that is augmented by the Volvo S60's noise canceling design.
The exterior of the Volvo S60 is built to exude a quiet but defined confidence. Its wide stance not only makes it look muscular, but it also augments the power of the engine lurking underneath the hood for improved performance. The sedan's full LED headlights come with Volvo's signature Thor's Hammer design, rounding out the overall package.
Safety & Technology
In terms of safety features, the 2019 Volvo S60 is well equipped, so much so that it outclasses many cars like it. At its base level, you can expect features such as a rearview camera, run-off-road mitigation, lane keep assist, road sign recognition, forward collision warning, pedestrian detection, and automatic emergency braking.
As you move up the trim levels, more advanced safety features become available. You can add parallel park assist, a surround-view parking camera, blind spot monitoring, front and rear parking sensors, and even the semi-autonomous self-driving system, Pilot Assist.
Technology
In addition to its high-level power and advanced safety features, the Volvo S60 comes standard with a robust suite of advanced technology. At the center of it all is the Sensus infotainment system which features a tablet-like nine-inch touchscreen that is compatible with both Apple CarPlay and Android Auto. You'll also have a ten-speaker stereo system, Bluetooth hands-free calling, satellite radio, and a pair of fast-charging USB ports.
Of course, that's not all there is with the 2019 Volvo S60 as you do have upgrade options. These options include a head-up display, navigation system, a 13-speaker sound system from Harman Kardon, and a 15-speaker stereo system from Bowers and Wilkins.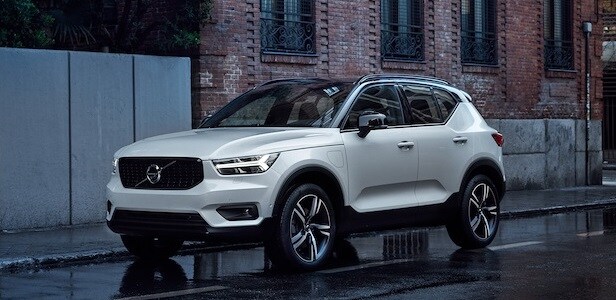 Hours
Monday

9:00 AM - 7:00 PM

Tuesday

9:00 AM - 6:00 PM

Wednesday

9:00 AM - 7:00 PM

Thursday

9:00 AM - 6:00 PM

Friday

9:00 AM - 7:00 PM

Saturday

9:00 AM - 6:00 PM

Sunday

Closed